We're Coming Home!
Running River School is a nonprofit school located in Sedona, Arizona, which was founded with a vision of providing an authentic model of education inspired by Waldorf.
Our Mission at RRS is to Awaken each Child to their Individual Gifts, Academic Confidence, a Sense of Wonder, and a Lifelong Love of Learning.
Today the Running River School community is comprised of parents, teachers, board members, and administrators that work diligently to contribute to a loving collective focused on raising the Change Makers of tomorrow, Our Children.
After our 2021 Annual Fundraising Campaign, we were able to purchase our future location for the RRS Grades 1-8 located at 105 Navajo Drive in Sedona, AZ. Currently our campus is located at a local church.
We are now in need of funding to support the renovation and remodeling of Our Navajo Home.
Our purposeful and socially responsible low tuition cost is a break-even model, which requires fundraising for our groundbreaking growth.
In order to complete our Navajo Project and then move into Our New Home, we must focus on 4 Main Areas.
1. Raise Our Roof
2. Our Bones Are Strong
3. Our Learning Sanctuaries
4. Beautify Our Home
Let's explore these needs in detail so that you understand the cost of each area.
In order to Raise Our Roof, we are in need of $35,000. This total includes roof, gutter, eves, skylights & other modifications.
Our Bones are Strong needs $314,000 which includes demo, structural changes, concrete, flooring, insulation & drywall.
We will have 8 Learning Sanctuaries which have the investment cost per sanctuary of $58,000.
Our Learning Sanctuaries total need is $464,000 which is broken down as follows: flooring, accordion doors, millwork, cabinets & countertops, electric, plumbing, windows & window wells, HVAC, paint, licensing & permitting.
Next, we will need to Beautify Our Home. In order to do this, we will need $75,000.
While beautifying our home, we will build a fence, create a playscape, landscape and exterior improvements..
Completion of The Navajo Project will allow us to move into Our New Home.
This will be such a fresh and exciting renewal that will establish Our Roots and lift Our Children even more in their Waldorf journey of learning.
Since you are passionate about holistic and integrative education, commonly referred to as The Whole Child approach serving the head, heart and hands, then this a huge opportunity to make an impact.
Please Donate Today, Your Support Matters!
We are Extremely Grateful for Each of YOU & Appreciate Every Heartfelt Share & Gift given to RRS.
We will be creating a Legacy Wall which will provide Distinctive Recognition for major donors. This unique and artistic wall will showcase the support received for years to come and is our way of saying Thank You for your gift!
Increase Your Impact by Sharing this Link with Your Family, Friends & Community: www.SupportRRS.org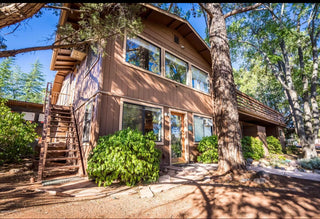 Our Location
580 Brewer Road
Sedona, AZ 86336
Future Running River School Home
105 Navajo Drive
Sedona, AZ 86336