Programs
Not that which 'is' inspires the creation, but that which 'my be'; not the actual, but the possible. - Rudolf Steiner
Philosophy
Through a comprehensive and inter-disciplinary approach Running River School emphasizes the holistic development of the child. We believe that education should not only focus on intellectual development but also on nurturing the child's artistic, social, emotional, and practical capacities.
Inspired by Waldorf education we strive to awaken and develop each child's individual capacities and support their innate desire to continually discover the world, and their place within it. 
Early Childhood
The social, emotional and physical foundations enkindled in early childhood effect an individual's entire lifetime.
Our program is grounded in nature, rhythm, stories and play. We recognize how vitally important this phase of life is in setting the child up for a successful future.
Lower Grades
Education during this period should align with the natural stages of child development, fostering balanced and holistic growth. We strive to create an environment for our lower grades where our students can develop further understanding of a deepening curriculum and continue to explore the world around them in an age-appropriate way. We engage in a dynamic and multi-disciplinary curriculum that utilizes imagination, creativity, and community to teach and to continue to build upon the foundation for future growth.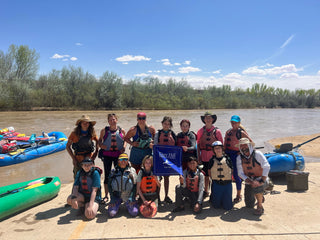 Middle School
During this stage, students undergo significant changes in their physical, emotional, and cognitive development. Middle school years offer a broad academic foundation and our strongest focus is to develop critical thinking. An experiential approach to learning engages students and caters to diverse learning styles. RIch field trips enhance an already dynamic in-classroom curriculum.
Admissions Inquiry
Running River School uses an open enrollment model whereby a student may enroll at any point in the year (up through April 15). Please inquire about openings or to be placed on a waitlist.