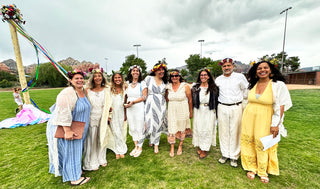 Our Faculty
Reverence, enthusiasm, and a sense of guardianship, these three are actually the panacea, the magical remedy, in the soul of the educator and teacher. - R. Steiner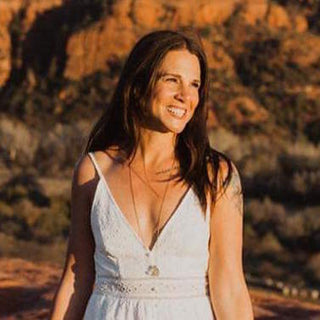 Cara Losapio, Grade 1
Ms. Cara's background is originally in law. More recently she has been a teacher in a special education residential environment. She believes that the classroom should provide a safe and nurturing environment for each student to develop themselves wholly, not only individually, but as a member of the community.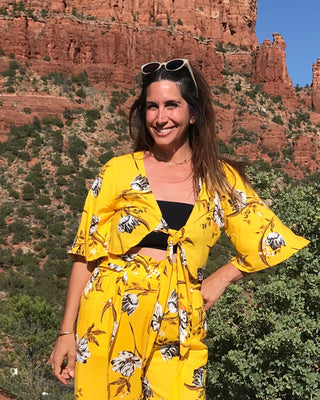 Jessica Barrett, Grade 2
Ms. Jessica's background is in theater, the vocal arts, and Waldorf early childhood education. She is dedicated to educating our future leaders by cultivating creativity and critical thinking through an understanding of the individual's innate processes of growth. Her classroom provides a calm and grounding environment for all who enter.
Emily Morin, Grade 3
Emily Morin, B. Ed, B.A., has been teaching for ten years in Canada, Nicaragua, England and Arizona. Emily is a certified Waldorf teacher and in 2023 graduated our 8th grade class that she was with for 3 years. Emily enjoys combining her varied educational expertise with her yogic background to teach about virtues, the meaning of community, and compassionate communication. It all intertwines with her love of Waldorf education and its interdisciplinary focus.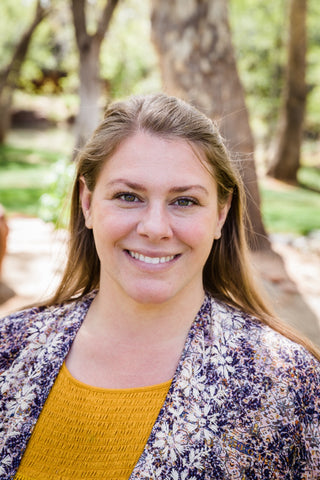 Erika Witkop, Grade 4/5
Ms. Erika has a diverse background of experience with children, including special education, remedial support, subbing, assisting, and teaching yoga. She is committed to helping guide and assist her students to achieve their goals while instilling a love of learning and understanding their place in community.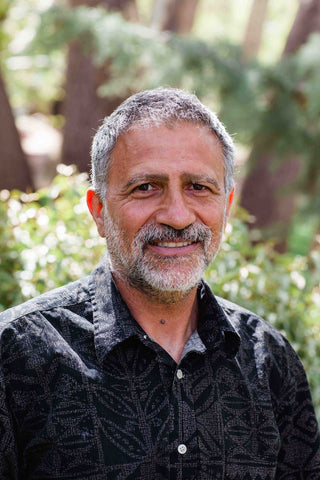 Dan Perry, Grade 6
Mr. Dan brings over 20 years teaching experience, mostly in Waldorf education, but also in special education. He loves to inspire his students through his skills as a musican and vocalist, teach them true inner indepedence, a love for all cultures, and promote a sense of peace for humankind. Mr. Dan is also the faculty board representative.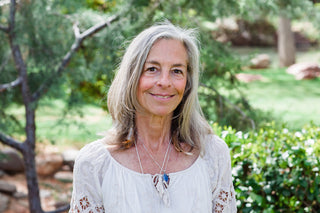 Ellyn Hillard, Grade 7/8
Ms. Ellyn's extensive experience as a Waldorf teacher and administrator, both private and charter, has contributed to her ability to create a dynamic classroom environment where she brings learning alive with engaging field trips, experiential learning, and insightful group discussions. Her students have fun while being challenged, and they love to discover the world around them.
Karla Herrera, Spanish
Ms. Karla has decades of experience teaching and creating special programming in Waldorf, Montessori, and public school settings. Her
classroom is alive with song, art projects, and festivals. She brings lessons that tie into her students' lives, honor Waldorf traditions, and surround them with the beauty of Hispanic culture and the world in which they live.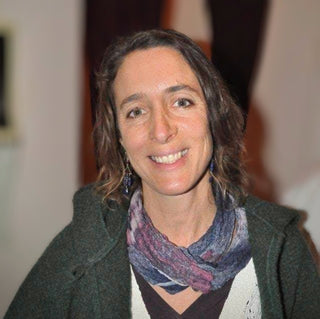 Deborah Williams, Music
Ms. Deborah has been guiding a beautifully musical atmosphere within our lower grades since 2016. She has been in the field of education for 25 years, including as a Waldorf lead teacher. She brings diverse multi-cultural songs and instruments to enhance each class' academic curriculum. Some of our students see her for private music lessons as well.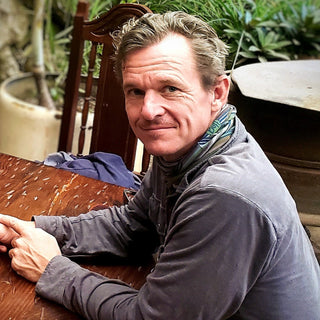 Nate Hansen, Middle School Multidisciplinary Teacher
Nate Hansen has 16 years teaching, public and private, in various subjects. His specialty is in language arts as he holds a Master's Degree in creative writing. He likens his teaching style to the breathing cycle, a complete respiration of action and non-action, giving and receiving. He strives to awaken students' understanding of this exchange and reciprocity, as a way to live a full life.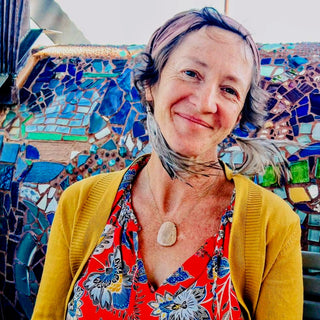 Stasha Ginsburg, Multidisciplinary Teacher & Mentor
Ms. Stasha has been in the field of education for over 20 years, spending many of those years as a lead Waldorf teacher. With her she brings a love of music, theater, storytelling, festivals, nature, and social harmony. At the root, nature and story is everything to her teaching, as it brings life and depth into every experience.
Our Administration and Board
Lupita Pollock, Administrative Chair and Founder
Lupita Pollock is a founding member who quickly and unexpectedly took on a leadership role. Now, she can't imagine a job more important other than teaching in the classroom, which she also does on occasion. It continues to be her greatest honor to serve our future leaders and change-makers. Lupita was a part of Antioch University's inaugural cohort for Waldorf administration certification, has a bachelor's degree in art/photography, and an associate's degree in graphic design. She is a mom of two, both of whom inspire her to continue her work as administrative chair, board member, and general support whenever and wherever it's needed.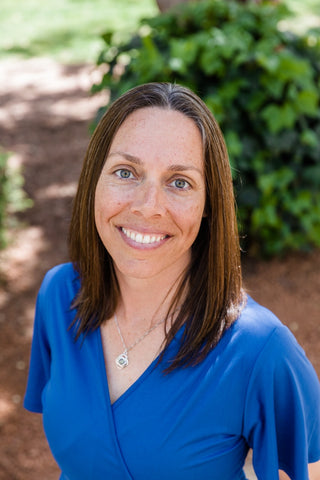 Marie McMahan, Administrator
Marie McMahan joined the Running River School community in 2018 when her eldest son entered first grade. Working with students and families is her calling. Naturally, she began volunteering wherever she was needed. She originally earned her bachelor's degree in multicultural multilingual education, receiving an AZ teacher certification in 2005. She joyfully taught all subjects to her sixth graders for 8 years before stepping into homeschooling her boys through kindergarten. The search for a grades program for her own children brought Waldorf education fully into view, which has been exactly the right fit. Ms. Marie continues to wear many hats at RRS as a lead and assistant teacher, teaching specialty subjects, math and reading, substitute, board member, and administrator.
Madhu Wolvekamp, Board Treasurer and Founder
Madhu has been with Running River School since 2012 as one of the founding families. Her daughter was part of the first graduating class in 2021, and her love for this school keeps her involved in the daily running as Finance Admin and a Board Member. Madhu received a bachelor's degree in elementary education in her home country in the Netherlands. She worked and lived for 7 years in an independent international boarding school in the UK teaching math and other subjects at a boarding school with children ages 7 to 17. Life's journey then brought her to Sedona where she studied and practiced massage and craniosacral therapy and became a reiki master. After becoming a mother, she rediscovered her love for horses. She shares her horse passion with her daughter, and they are both active riders. Her daughter continues to compete in the arena, while Madhu is a former competitor in both the arena and cross-country competitions. These days, besides being part of Running River School's admin team, she teaches riding lessons and trains client's horses.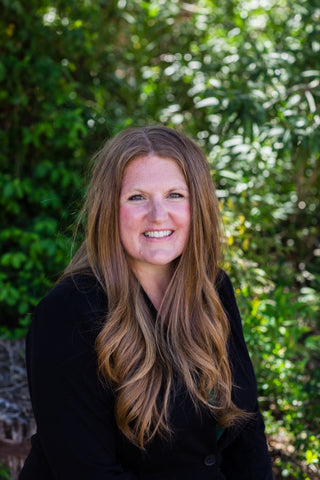 Genevie Evergin, Board Secretary
Genevie Evirgen is an Arizona-based Realtor, helping people craft their stories and build lives with the beautiful backdrop of the Arizona landscape. A fifth-generation Arizonan, she is passionate about the rich culture and history that comes from living so closely with the land and cherishes the connections that we form with it. Through her services, she helps people find their dream homes in Sedona and encourages them to start writing their own stories within the Southwest.Genevie discovered Waldorf education when she and her family moved to Sedona in 2013 and she immediately felt connected to Running River School, the warm Sedona community, and a Waldorf-inspired way of living.Genevie and her husband own several restaurants in Sedona and are passionate about bringing people together to celebrate life as they nourish both their bodies and hearts over inspired meals.Genevie has a love for her community and is grateful to raise her two children and three pugs in such an awe-inspiring environment.
Kat Massey, Board Member
Kat Massey came to Running River in 2020, enrolling her two older kids into a Waldorf curriculum school for the first time. It was her drive to find a more holistic approach to educating children that brought her family to RRS. She has since become a great advocate for both the school and the educational philosophy as whole. She joined the school board in 2022.Kat and her children moved to Sedona in the summer of 2019 from Chicago. There, they lived the busy city life, the kids in a private Montessori school and Kat in the high-paced world of finance and real estate. It was their desire to live a more connected and slower-paced life that brought them out west. Anchoring in Sedona and finding Running River school has helped do just that.Drawing from the myriad of work experiences, Kat has found that her bachelor's degree in communications, 15 years coaching youth soccer, 10 years in the service industry, trading futures commodities at the Chicago Board of Trade, and investing in residential real estate have all played an integral part in bringing her to her current project. Here in the Verde Valley, she has continued in investing in real estate, purchasing a 131-acre piece of property in Cornville, and is transforming the land into Northern Arizona's first certified biodynamic farm.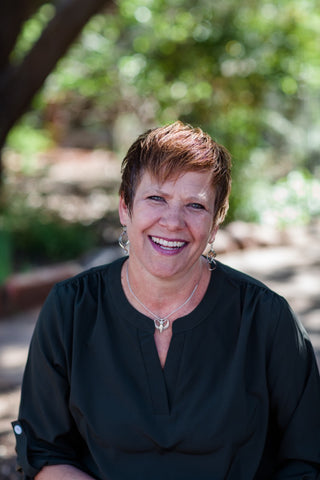 Megan Lior, Board Member
Megan Lior is a mother, artist, writer, independent contractor, and organizational leadership consultant. Raised in Minnesota, educated in Wisconsin with a Child and Family Studies Degree, Megan has lived in Sedona for over 20 years.Since becoming a mother in 2008 Megan has been dedicated to a life of service for her family and community either in entrepreneurship, the study of the sacred feminine, or the education of her two daughters, Anya and Esme.After volunteering with Running River School in the beginning years, Megan's family decided to homeschool/un-school for 5 years while their daughters traveled through their early elementary school years. In 2021 Megan's daughters returned to Running River School and Megan began volunteering and working for Running River's future in any capacity possible to help the school grow. Megan joined the board in early 2022 to further this work.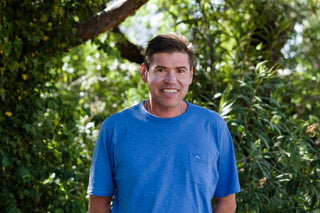 Steven Paley, Board Member
Since relocating to Sedona in 2014, Steve Paley has served on multiple school boards in different capacities.From 2016 to 2021 he was a member of Sedona Charter School's governing council prior to joining the RRS school board in 2021. Steve's older daughter is a graduate of Running River School, and his younger son is currently a student. Having experienced different learning styles through the eyes of his children, Steve strongly believes in Waldorf education. Waldorf offers a holistic way of learning about our connection to the world. Kids that graduate from Waldorf schools have a deep and comprehensive understanding not only of all the arts and sciences but of important life skills.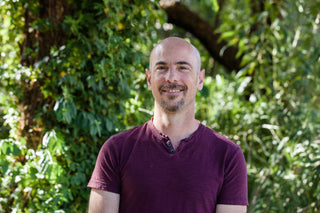 Dotan Lior, Board Member
Dotan Lior is a 25-year resident of Sedona. His professional career has spanned the insurance, real estate, food and beverage, and hospitality industries. His upbringing in Israel in a small cooperative with communal child rearing has shaped his love for community and has fostered a love and appreciation for the values imbued by Waldorf education. He loves to cook for his family and be a full-time participant in the raising of his two beloved daughters who have been connected to Running River School for many years, one of which recently graduated in 2023. Dotan joined the board in early 2022 to become involved with his daughters' school in a deeper way.