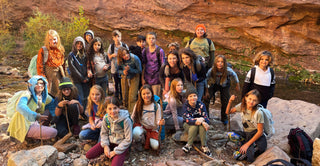 About Us
May my soul bloom in love for all existence. - Rudolf Steiner
Our Mission
Inspired by Waldorf education, our mission is to provide a holistic environment which awakens each child to their individual gifts as they embark on a journey that develops academic confidence and a sense of wonder while cultivating a lifelong love of learning.
Running River School Beginnings
The story of Running River School began like many other Waldorf schools around the country and across the globe, with a small group of committed and dedicated parents who wanted something different for their children.
Six families just leaving their beloved early childhood program, inspired by Waldorf education, couldn't imagine their children not being a part of the deeply nourishing and nurturing whole-child approach they had come to know and love. Around a late-summer evening dinner table in 2012 they decided they would start a grades program together.
They enlisted the help of another parent who had already been sending his own children to Waldorf programs and who had decided to become a certified Waldorf teacher.
The school was named by one of the parents who was inspired by a well-known kindergarten story where the river, as one of the characters, was named Running River. Because Sedona has a life-giving creek that runs through it the name felt befitting.
With one teacher and five 1st grade-ready students Running River School began in the fall of 2013 in a tiny apartment attached to the home of the 6th family whose child would enter the grades the following year. Running River began with 4 days of instruction. Each Friday a community field trip was organized and staffed by members of the parent group. Field trips in the community ranged from visiting businesses, cultural and heritage sites, to spending time in the nature wonderland of Northern Arizona.
The fledgling school took on a grade each year, combing 2 grades at a time, until it reached 8 grades in 2020. Running River School now educates children in grades 1 through 8 with mostly standalone classes.
As of 2023 an early childhood program is on the horizon, after the 33 year local program from which the children originally came completed its last year in 2022.
It's been a journey full of all one can imagine that comes with creating something from nothing, with a seed of an idea and strength of will. The laughter, joy, growth, community, and 'blood, sweat, and tears' of those first 6 families will always be remembered as what gave life to Running River School.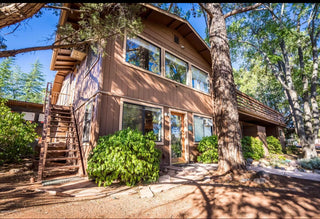 Our Location
Current Temporary Location
580 Brewer Road
Sedona, AZ 86336
Future Running River School Home
105 Navajo Drive
Sedona, AZ 86336